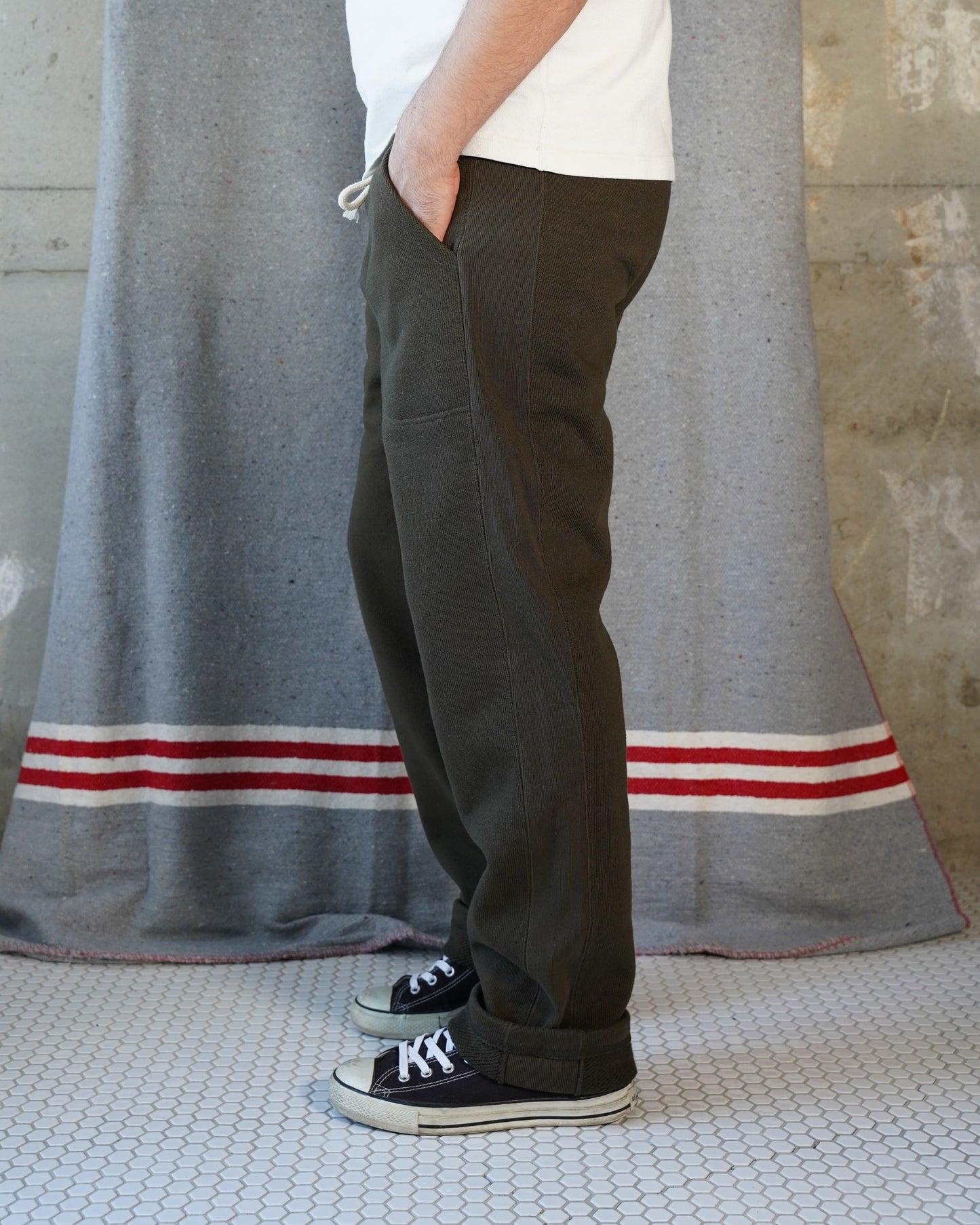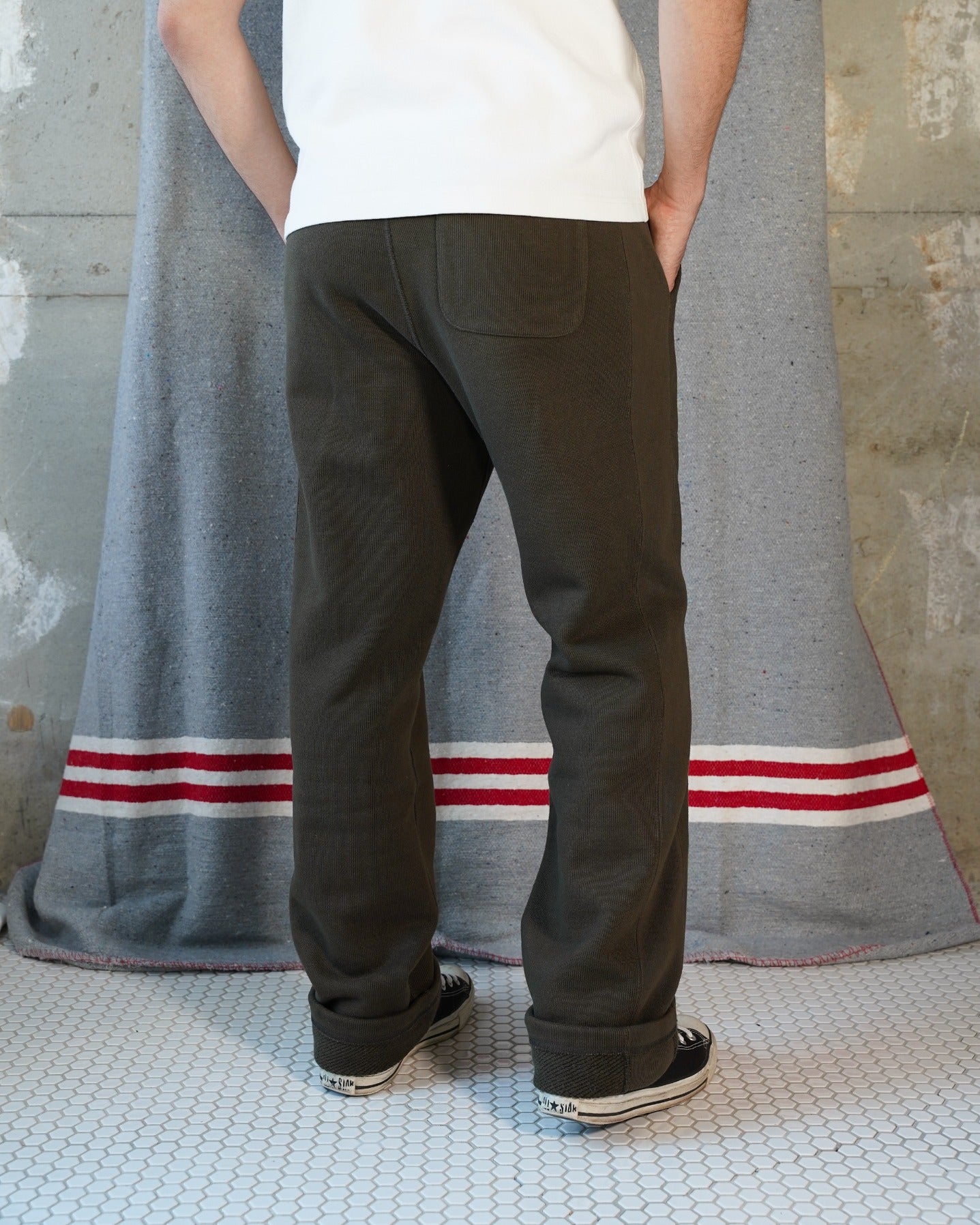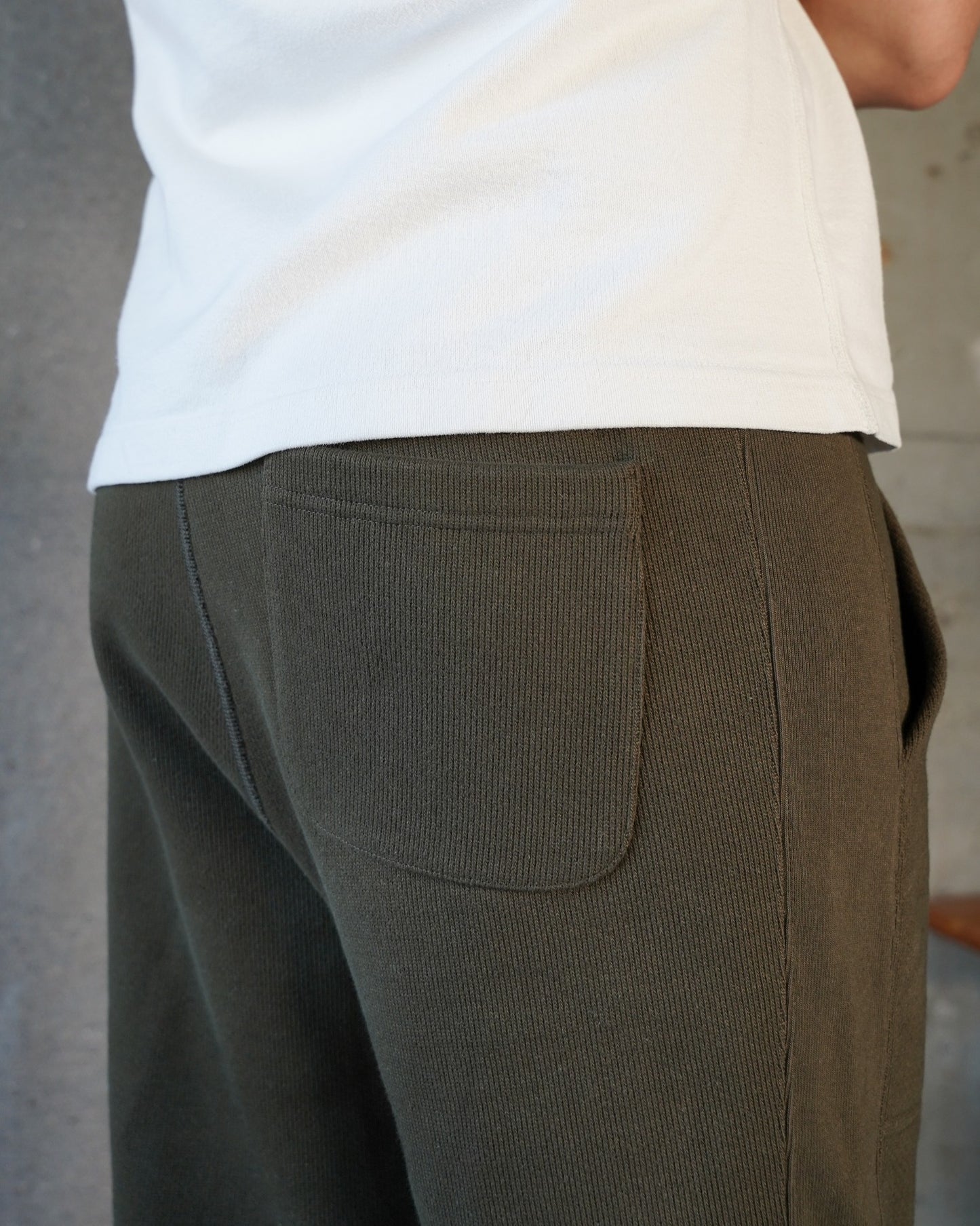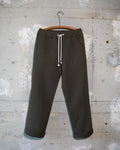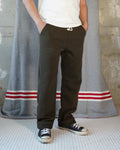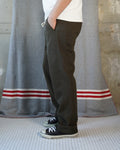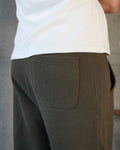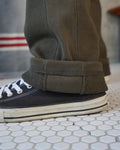 Sweatpants - 701gsm Double Heavyweight French Terry - Khaki
Our 701gsm (21oz per square yard) Double Heavyweight French Terry Crewneck is made from one of the heaviest knits ever produced with a weight approximately two times that of a standard heavyweight knit. Made in Wakayama Japan on circular knitting machines, this low gauge (10G) French terry has an irregular surface texture with large soft loops on the inside.
Our Sweatpants feature a modern straight leg fit, complete with a drawstring elastic waistband, front slash pockets, and a rear patch pocket. The ribbed side panels offer flexibility and a sleek, stylish appearance. Expertly crafted in Japan ensuring superior quality.
701gsm / 21oz per square yard
100% Cotton
Japanese Fabric
Made in Japan
自分に合うサイズを見つけるためには測定ガイドに記載されている測定値と、手元にある似た形のアイテムの測定値を比較することをお勧めします。これを適切なサイズを決定するための参考としてください。
[cm]
| | XS | S | M | L | XL | XXL |
| --- | --- | --- | --- | --- | --- | --- |
| ウェスト | 70 | 74 | 78 | 86 | 92 | 98 |
| ヒップ | 102 | 107 | 112 | 118 | 124 | 129 |
| 前股上 | 32 | 33 | 34 | 35 | 36 | 37 |
| わたり | 30 | 31 | 32 | 33 | 34.5 | 36 |
| 裾巾 | 20 | 21 | 22 | 23 | 24 | 25 |
| 股下 | 75 | 76.5 | 78 | 79 | 80.5 | 82 |
[in]
| | XS | S | M | L | XL | XXL |
| --- | --- | --- | --- | --- | --- | --- |
| Waist | 27.5 | 29.1 | 30.7 | 33.8 | 36.2 | 38.5 |
| Hip | 40.2 | 42.1 | 44.1 | 46.4 | 48.8 | 50.8 |
| Front Rise | 12.5 | 13.0 | 13.4 | 13.8 | 14.2 | 14.6 |
| Thigh | 11.8 | 12.2 | 12.6 | 13.0 | 13.6 | 14.2 |
| Leg Opening | 7.9 | 8.3 | 8.7 | 9.1 | 9.4 | 9.8 |
| Inseam | 29.5 | 30.1 | 30.7 | 31.1 | 31.7 | 32.3 |
+/- 1.5cm (0.6in) の差異は許容範囲内です。
*ヒップの寸法は股の中央の縫い目から7.5cm (3") ウェストに近づいた位置での幅の値です。